Jennifer Baskerville-Burrows
Indiana
Bishop Jennifer Baskerville-Burrows, a native of New York City, holds a bachelor's degree in architecture with a minor in urban studies from Smith College, an M.A. in historic preservation planning from Cornell University, and an M.Div. degree from Church Divinity School of the Pacific (CDSP) in 1997. She is the first black woman to be elected a diocesan bishop in the Episcopal Church. Bishop Jennifer joined the TENS board in 2019 after fifteen years of being involved in TENS programs in congregations and dioceses. She and her husband, Harrison Burrows, are parents to Timothy and live in Indianapolis, where she is an accomplished distance runner and triathlete and a passionate chef and baker.
Contact: Bishop@indydio.org
The Rev. Debra Q. Bennett, has been the priest at Church of Our Saviour in Akron, OH for the past 8 years. She came to us from the Diocese of Long Island as our Priest-in-Charge in 2012 and was installed as our 9th Rector in 2014. Before coming to Akron, she served St. Paul's Episcopal Church in Roosevelt, NY, first as Deacon-in-Charge in 2009 and then Priest-in-Charge in 2010 after her ordination to the priesthood. She is one of the newly-elected members of the TENS Board of Directors class of 2021 and will be serving a three-year term. An avid collector of cookbooks (at least a 100), this foodie loves to prepare gourmet meals for friends, family and, of course, herself.
Contact: revdebcoos@gmail.com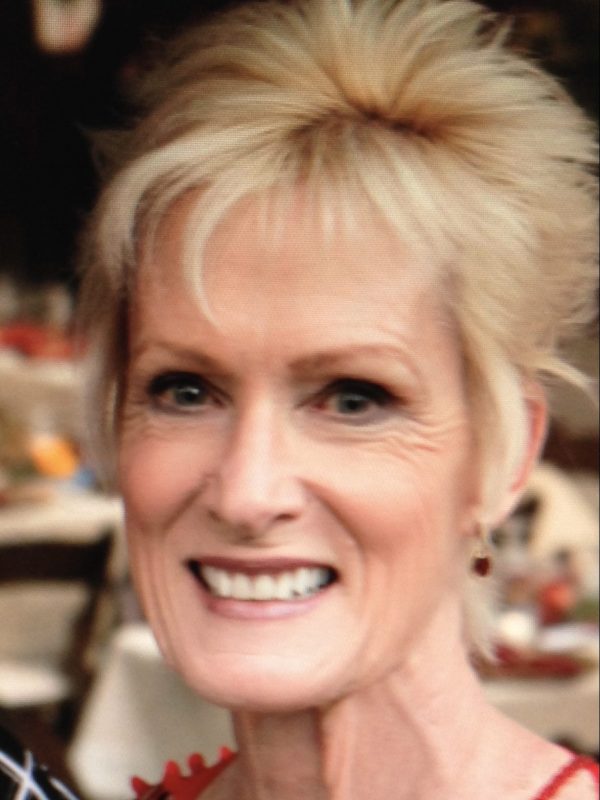 Cathy Clement retired as the chief development officer at Five Acres, serving abused and neglected children, where she had been responsible for the agency's private fundraising and public relations from 1988 to 2012.  She received the agency's Lifetime Achievement Award in 2013 for her leadership and for raising more than $40 million over her career.  She was an associate director of development at Fuller Theological Seminary from 1984 to 1988 and the interim director of stewardship at All Saints Church, Pasadena in 2014.
Cathy received her B.A. from Pepperdine College and her M.A. from Fuller Theological Seminary.  She is a Certified Specialist in Planned Giving, past president of the Pepperdine Alumni Association and served twice on the vestry of All Saints Church in Pasadena where she has been a parishioner since 1980. She serves on the board of directors of the Episcopal Communities and Services Foundation.  She joined the board of directors of The Episcopal Network for Stewardship (TENS) in 2015 and has served as its president since June of 2016.
Cathy is blessed to be the grandmother of four — soon to be five — grandsons.
Contact: cathleenclement@gmail.com
The Rev'd Canon Timothy Dombek is an Episcopal priest with 29 years of experience in serving as lead pastor, school chaplain and upper school instructor, and associate priest for Episcopal congregations and Episcopal schools in Dallas, Texas, in Jenkinsville, Columbia, and Greenville, South Carolina, and Sun City West, Arizona; he also served six years as Canon to the Ordinary (chief clergy assistant) to the Bishop of the Episcopal Diocese of Arizona, and as Canon for Stewardship and Planned Giving, working on strategic planning and stewardship development (fundraising), planned giving, and volunteer development in congregations in Arizona, and has presented stewardship training in over 20 different dioceses of The Episcopal Church.
Canon Dombek is a trained facilitator in participatory strategic planning methods and consensus decision making for groups from the Institute for Cultural Affairs, a globally focused consulting process for not-for-profit organizations, faith-based groups and ministries, based in Chicago, Illinois. He also holds an Executive Certificate In Religious Fundraising from the Lake Institute on Faith and Giving, part of the Lilly Endowment group, in partnership with the Indiana University School of Philanthropy, in Indianapolis, Indiana. Timothy is also one of the co-creators of (and a graduate of), and a diocesan respondent/presenter for the "Best Skills, Best Churches" program of not-for-profit management training for congregations, developed jointly by the Episcopal Diocese of Arizona and Arizona State University, Lodestar Center for Philanthropy and Nonprofit Innovation, in Phoenix, AZ.
Contact: timothy@adventaz.org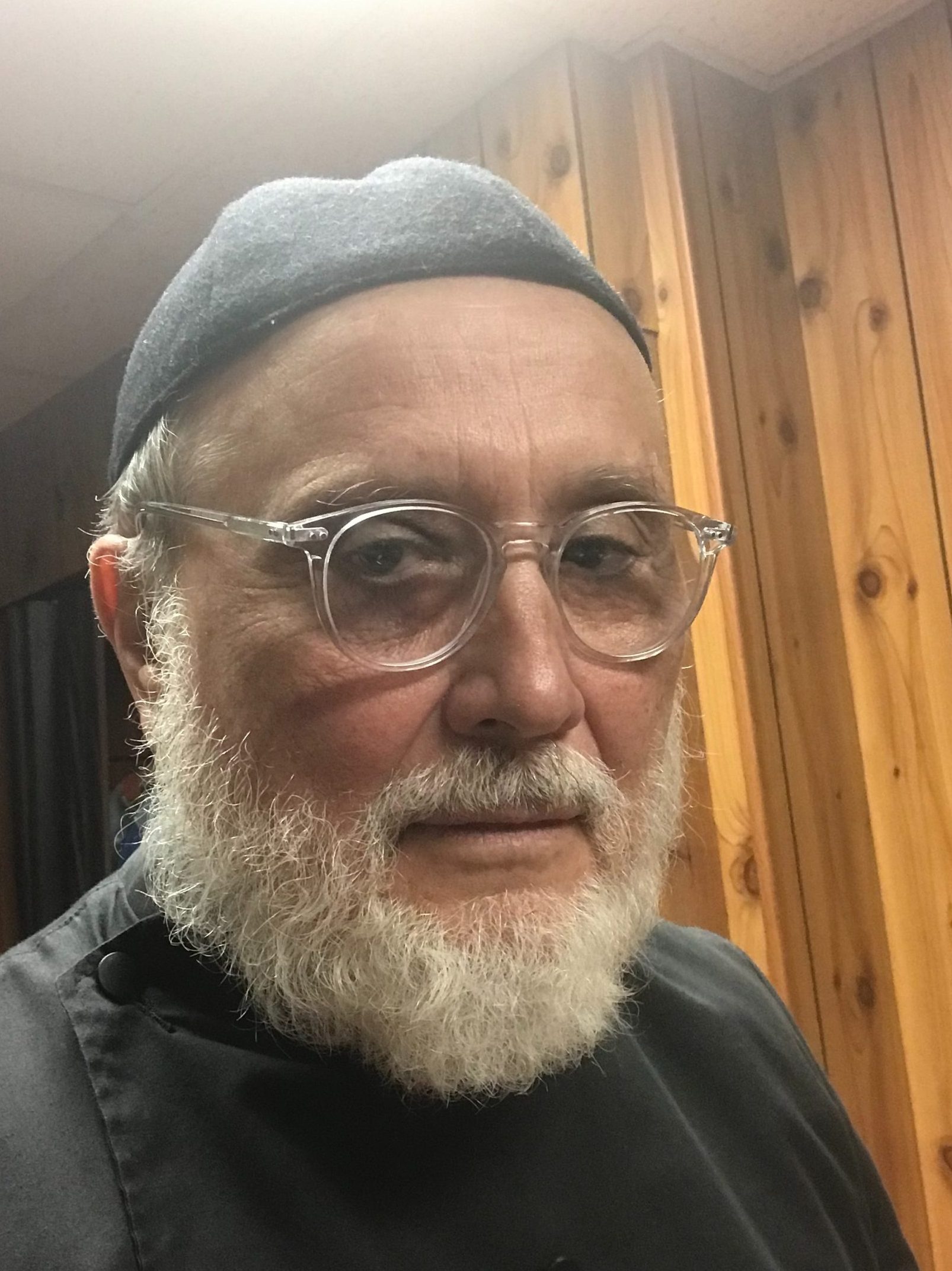 The Reverend Ed Gomez is currently serving as Vicar of St. Paul's / San Pablo Episcopal Church in Houston Texas. His ministry and professional experience have led him from missionary experiences in southern Mexico and Peru through many regions of the U.S. His leadership roles have included serving as the Director of the Autry House overseeing the behavioral health program, as Executive Director of El Buen Samaritano in Austin, in Community Relations and Communications with Central Health (Austin's healthcare district) and consulting for several FQHCs and NPOs in business and fund development. In addition, Reverend Gomez is a Certified Public Participator through the International Association of Public Participatiors and attended the Program on Negotiation at Harvard Law School.
Reverend Gomez earned his Bachelor's degree in Management and Finance from the University of Miami in Coral Gables Florida. He completed his studies in philosophy at the seminaries of St. John Vianney and St. Vincent de Paul in Boynton Beach Florida. As a Dominican Friar with the Order of Friars Preachers he earned his Master's in Divinity and Masters of Arts in Theology from the Dominican School of Philosophy and Theology at the Graduate Theological Union in Berkeley California. He later undertook additional studies in literary biblical deconstructionism from the Catholic University of America in Washington DC.
Reverend Gomez is married to Denise Trevino-Gomez and has three children and one adorable granddaughter.
Contact: egomez1492@yahoo.com
Canon Mary MacGregor retired in 2017 as Canon for Congregational Vitality and Mission Amplification after serving 20 years on the bishop's staff in the Diocese of Texas. Her work entailed consultations, speaking, search committee training, vestry retreats, clergy coaching, congregational coach training, stewardship work, church planter training, clergy conference design, new clergy education, and serving as Executive Director of the Iona School for Ministry.  Mary has a particular passion for stewardship believing that all that we have belongs to God and we should joyfully steward it to assist in the building of God's kingdom.
Mary has been invited to keynote, consult, and do training and workshops in 44 dioceses of the Episcopal Church.  She longs to encourage everyone to live into all God created them to be.  Mary has degrees from LSU, Southern University and was awarded an honorary doctorate from the Episcopal Theological Seminary of the Southwest for her contributions to the Episcopal Church. She has been married to Bob for 51 years and has two adult sons and four spectacular grandchildren!
Contact: consultmmm@verizon.net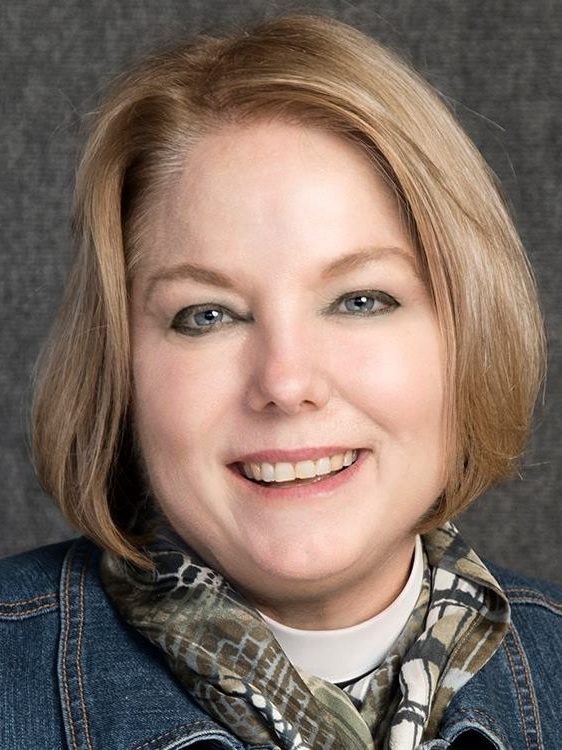 Julia McCray Goldsmith
California
The Rev. Julia McCray-Goldsmith serves Trinity Cathedral in San Jose California as Priest in Charge. Previously, she served as Canon for Cathedral Life at Trinity Cathedral in Portland, Oregon. In her 13 years on the staff of the Episcopal Bishop of California, where she oversaw a broad portfolio of ministries related to growing up in and deepening Christian faith, including growth in gratitude and generosity. Bilingual in Spanish, Julia was sponsored for ordination by La Santisima Trinidad (a Latino congregation in the Diocese of California) and was made a priest in 2013. A former missionary and non-profit fundraiser, Julia did her graduate theological studies at Creighton University and the Church Divinity School of the Pacific. She is a faithful student of Jesuit spirituality, contributor to Daily Prayer for All Seasons and Lifting Women's Voices, and blogs at www.liftupyourhearts.net.
Julia lives in Berkeley California with husband of 34 years, John. Together they are the frequently surprised and always grateful parents of Nicaraguan-born (and now young adult) sons Amos and Aaron, and new daughter-in-law Jillian.
Contact: julia@trinitysj.org
Dina is an Episcopal priest and Jesus devotee who loves exploring how the Good News calls us to live into a joy, clarity, and freedom that is worth the work it requires. In her 12 years of service as Rector at St. Andrew's in Glenwood, Maryland, the congregation's leadership has relied upon the good work of TENS for resources that are well designed and theologically sound. She is the mother of two teenagers, is married to a hospital pharmacist, and previously served as Associate Dean of Students at the Maryland Institute, College of Art in Baltimore. Learn more about her understanding of stewardship, as well as her ongoing effort to live into Good News on her blog at goodnewslifestyle.net
Contact: dinavk@gmail.com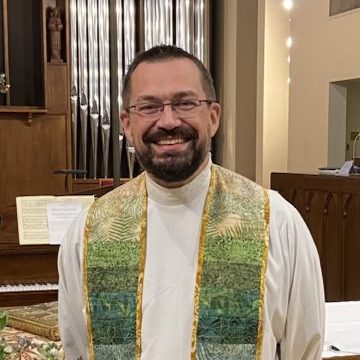 Matthew Woodward
California
Matthew grew up in England, and after a diverse faith journey became an enthusiastic Episcopalian by choice. He believes the Episcopal spiritual tradition has a unique contribution to make to the conversation about faith that is going on in our culture right now. We are faithful and thoughtful, open to science and mystery, and we praise God with our hearts, souls and minds.
Born Pentecostal, Matthew became a member of the Church of England when his theological and social questions could no longer find a home there. In particular he appreciated the pastoral care of Church of England Priests when he realized he was gay and God still loved him deeply. He retains a love of scripture and emotionally connected worship from his upbringing, but he has added to that an appreciation for the rich traditions of the Episcopal Church and liturgical worship in particular.
Matthew studied Theology at the London School of Theology, King's College London and Westcott House in Cambridge, where he was prepared for ordination in the Church of England. His academic interests lie in early childhood spirituality and lifelong Christian formation. He loves family ministry and has founded and developed children and youth work in all three parishes where he has served.
He is an avid sci-fi fan, a cook, a runner and the proud parent of an Australian Shepherd mix rescue pup: River. Incidentally, River's name comes from his favorite Science Fiction TV show, Doctor Who, where "Professor River Song" was a super fun character for about four seasons. His own River will only get to take on the title "professor" when she graduates puppy classes.
His favorite color is red, his favorite thing to cook is Coq au Vin and his favorite Bible verse is 1 John 4:7, which reminds us that God is Love, so we should consider loving one another as a top priority.
Contact: mwoodward@trinitycathedral.org
J. Davey Gerhard III
Executive Director | California
Davey was called to be the Executive Director of TENS in January 2020, and comes to this position with more than two decades' experience helping good causes and communities raise money for mission. He also serves on diocesan staff in development and planned giving for the Diocese of California. Davey believes that the best conversations in church happen at the intersection of money and meaning, and that unlocking our faith exposes our generosity to the world. What gifts we can raise and celebrate when we put our mission and our meaning with our money! Davey is a member of Holy Innocents' Episcopal Church in the Noe Valley neighborhood. When he is not working, he enjoys Disney-inspired travel, camping in California's mountains, and cooking for and hosting dinner parties. 
Contact: Davey@tens.org | +1 415-869-7837
Lauren Grubaugh
Translator | Colorado
The Rev. Lauren Grubaugh serves as the Associate Rector for Formation and Discipleship at St. Timothy's Episcopal Church in Centennial, Colorado. She is also a freelance Spanish-English translator, Kaleidoscope Institute Facilitator, and nonviolent strategist. Lauren earned her B.A. in Spanish at UCLA, and served as a lay leader and clergy member at multilingual, intercultural parishes in Los Angeles and Indianapolis. Since 2017, she has used her language skills to support TENS in resourcing communities and building relationships, a role that brings her great joy!
Contact: lgrubaugh09@gmail.com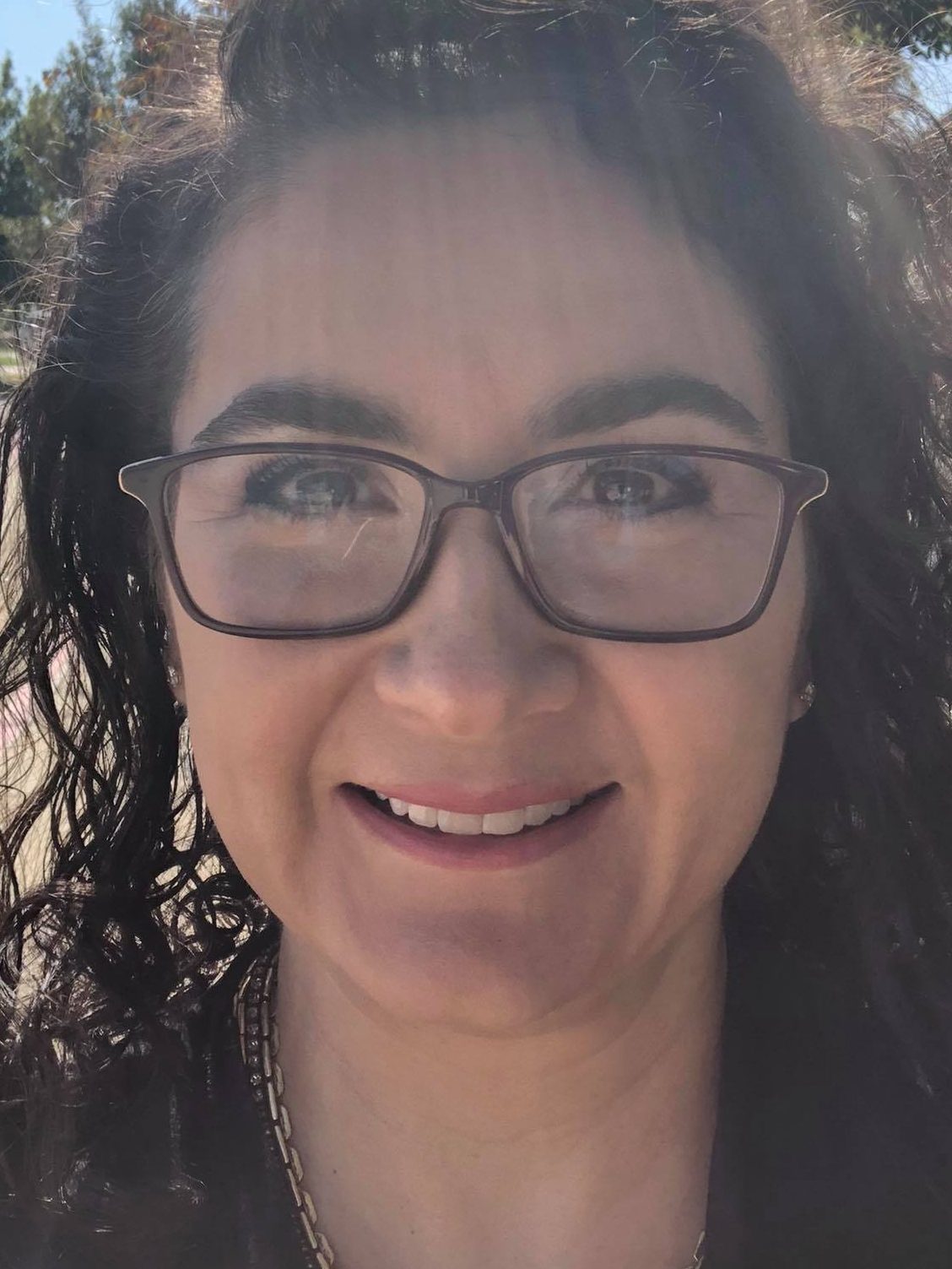 Elizabeth Honeycutt,
Membership Steward | Texas
Elizabeth has been the financial and membership side of TENS since January 2013, both as a volunteer and then as a staff member.  A native of Wharton, Texas, and a 2003 graduate (BBA, MAcc) of Baylor University, Elizabeth is a Certified Public Accountant licensed by the state of Texas.  Prior to coming to TENS, she spent seven years in state and local tax, Federal tax, and tax planning roles with ExxonMobil and two years in state and local tax with KPMG, LLP.  Outside of TENS, you can likely find her managing church finances as Treasurer for Good Shepherd Episcopal Church in Tomball, Texas, or hanging out with husband Greg, daughter Katie, and son Mark. 
Contact: Elizabeth@tens.org
Cori Kesler
Kesler Creative Communications |California
Cori feels lucky to work in a field she loves. She founded Kesler Creative Communications, Inc. in 1999 and has spent the last several decades working with non-profit organizations and small businesses all over the country – refining brands and creating award winning print and digital publications. When she's not in front of her desk, you'll find Cori hiking with her dogs in the Berkeley Hills or tending to her indoor jungle.
Contact: www.keslercommunications.com
Simon Carney
Creative Director, Strategic Consultant | California